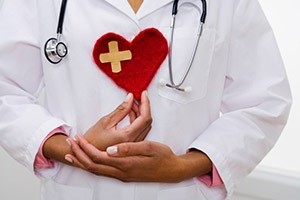 Office Hours
Monday – Friday, 8:00AM to 5:00PM
What time should I arrive for my appointment?
On your initial office visit please arrive 15 minutes prior to your scheduled appointment.
What should I bring to my visit?
Please complete and bring with you the new patient paperwork received from the office or downloaded from the website.  Also, please bring a photo ID and insurance card(s).  Be sure to bring any relevant medical records with you or advise the office of any relevant medical tests so the doctor may review the results at the time of your appointment.
Missed appointments
Please notify our office at least 24 hours prior to your scheduled appointment if you are unable to make your appointment.  On occasion, it may be necessary for the office to reschedule your appointment due to an emergency.  Your understanding in these situations is greatly appreciated.
Insurance Coverage
Please bring your insurance card with you each time you visit our office.
Co-payments are due and payable at the time of your visit.   If there is any change in insurance plans or contact information, please bring it to our attention.
Billing Questions
The doctors accept most types of insurance plans – Medicare, PPO, POS, EPO, HMO.  If you have a specific question about the eligibility or coverage of your plan – please contact your insurance company to verify your coverage and level of benefit.
Payment
For your convenience, we accept cash, checks, Visa and MasterCard.  Payments by credit card may also be made over the phone.  Any questions regarding a billing statement can be directed to the office staff.
Collection Accounts
We will make every effort to research and resolve accounts receivable prior to sending your account to a collection agency.  Please be advised you will be responsible for any additional fees incurred as a result and this may have a negative impact on your credit.